One For the Money; Two For the Road Fails to Support Integrated Lifestyle Recovery.
Most national organizations that support recovery from metabolic disorders endorse the 6 pillars of patient care. Current research is surfacing data that suggests that with the proliferation of new medications, individuals will initially achieve weight loss results of around 10 to 15 %. That said we are now seeing the recurring and similar issues with loss of interest, cessation of medication and rebound weight gain.
Someday I hope there will be 7, distinct pillars to include the mental health support necessary for many to achieve sustainable behavioral and lifestyle recovery. There is roughly a 55% bidirectional rate for depression and obesity, and rates are even higher for other populations afflicted with anxiety disorders and PTSD. It's not just the principles that get violated in these "one for the money, two for the road" approaches; it's the practice mandates that have already been established for Integrated Care. 
Background
In 2010, President Obama signed into law the Affordable Care Act, one of the most comprehensive healthcare reform policies in American history. The law aimed to achieve universal healthcare coverage while controlling costs and improving the quality of care [1]. Importantly, providers and insurers were encouraged to develop creative solutions for improving access, coordination, and integration across settings and sectors [2]. There is a growing evidence base linking social risk factors with health outcomes. With research indicating that only 10 – 20% of healthcare efforts alone determined an individual's health status [3], integration of social services is now a key factor in the development of new equity-based care initiatives and programs.
In 2019, the National Academies of Sciences, Engineering, and Medicine released a consensus report proposing a framework for activities to integrate social care into healthcare delivery and outlining recommendations to guide future practice and policy efforts [4]. The first goal of the Joint Academy report is: Design healthcare delivery to integrate social care into healthcare.
In keeping with this goal, specific steps include:
Make and communicate an organizational commitment to addressing health-related social needs and health disparities at the community and individual levels.
Recognize that comprehensive health care should include an understanding of an individual's social context. Evidence is rapidly accumulating concerning the most effective strategies for screening and assessing for social risk factors should include standardized and validated questions, as available, and should use interoperable data systems to document results.
Use patient-centered care models to more routinely incorporate social risk data into care decisions.
Health Equity
It is increasingly recognized that to improve population health, health equity needs to become a priority in the health sector, and measures to reduce disparities must be integrated into health programs and services [5,6]. The field of medicine continues to operate under a "risk factor" paradigm focused on behavioral modification for high-risk groups as the main strategy for preventing disease (e.g., smoking cessation, decreasing salt and fat intake, and reducing sedentary lifestyle) [7]. However, this approach has not proven to be effective [8].
Training physicians, nurses, and other allied health workers to address the social and mental health determinants of health is considered one of the key principles for promoting more equitable health outcomes for patients, families, and communities [9]. In fact, missed opportunities for prevention and inequitable access to care have been identified as major factors leading to inefficiencies in the health system. [10].
Background Owning Our Pillar and Embracing Integrated Care
In response to these points and the call for flexible, evidence-based initiatives, over the past 8 years, BreakThrough! has emerged as one of the innovative and creative programs designed to integrate primary care with social health services. The overarching goal for course development has been, and remains:
Address key mental health determinants with sound practices &
improve the health and well-being of communities and individuals alike.
While I hope to actually have a pillar I can hang onto someday, our BreakThrough! courses, approved by the American Counseling Association, NBCC, NAADAC and Obesity Canada offer evidence based practices that focus on the recovery from bidirectional mental and metabolic health disorders (depression, anxiety, trauma, & addiction), as well as social needs and environmental factors, known to contribute to the development of obesity, type 2 diabetes, as well as inflammatory and cardiovascular disorders.
If we don't embrace integrated care, we will see even greater inequity and disparity in access to care. Since the beginning of this year, insurance companies have pulled back from 29% to 11%, with respect to covering the costs of these medications for their members. While I don't want to make a political statement, if we fail to provide integrated care, Federal and State insurance plans will make it increasingly difficult for individuals across all socioeconomic and racial classes to receive the care they deserve.
Heather Hamilton, PhD & Team BreakThrough!
WE HOPE YOU'VE ENJOYED THIS ARTICLE!
The BreakThrough! team can help you and your clients address the emotional and psychological reasons why they eat the way they do. Our structured programs are designed to be easy to implement, facilitate, and customize to fit your organization's needs. To find out more, please feel free to contact us.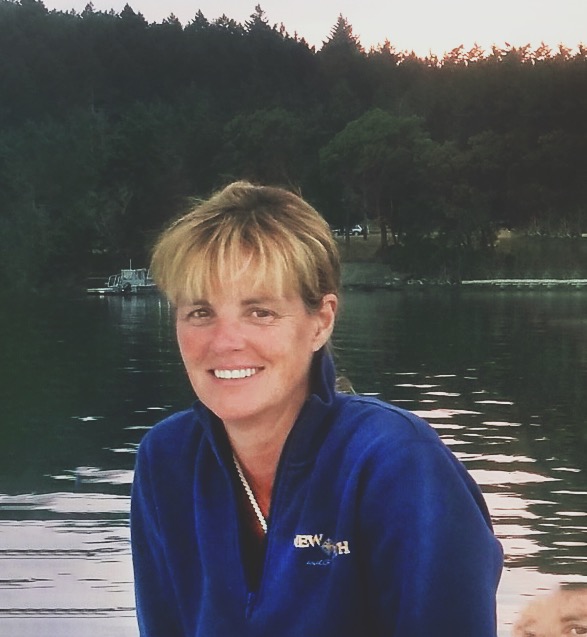 About the Author & Founder of BreakThrough!
Heather Hamilton PhD, LMHC, NCC, DCC
Dr. Hamilton is a clinical psychologist who created BreakThrough! as a dedication to the memory of loved ones who left us too soon. This program draws its inspiration and hope from clinical research and program participants. It represents the gift of heartfelt stories, insights, humor, hope and encouragement!
1. Sandhu S, Sharma A, Cholera R, Bettger JP. Integrated Health and Social Care in the United States: A Decade of Policy Progress. Int J Integr Care. 2021 Oct 29;21(4):9. doi: 10.5334/ijic.5687. PMID: 34785994; PMCID: PMC8570194.

2. Emanuel EJ. Reinventing American health care: how the Affordable Care Act will improve our terribly complex, blatantly unjust, outrageously expensive, grossly inefficient, error prone system. First edition. New York: PublicAffairs. 2014; 380

3. Magnan, S. 2017. Social Determinants of Health 101 for Health Care: Five Plus Five. NAM Perspectives. Discussion Paper, National Academy of Medicine, Washington, DC. https://doi.org/10.31478/201710c

4. National Academies of Sciences, Engineering, and Medicine (2019). Health and Medicine Division; Board on Health Care Services; Committee on Integrating Social Needs Care into the Delivery of Health Care to Improve the Nation's Health. https://nap.nationalacademies.org/catalog/25467/integrating-social-care-into-the-delivery-of-health-care-moving

5.  Health equity and the social determinants of health: a role for the medical profession: CMA policy. Ottawa: Canadian Medical Association; 2013. Available: https://www.cma.ca/Assets/assets-library/document/en/advocacy/PD13-03-e.pdf

6. What are the social determinants of health? Geneva: World Health Organization; 2008. Available: www.who.int/social_determinants/sdh_definition/en/

7. Rose G. Sick individuals and sick populations. Int J Epidemiol 1985;14:32–8.

8. Ebrahim S, Taylor F, Ward K, et al. Multiple risk factor interventions for primary prevention of coronary heart disease. Cochrane Database Syst Rev 2011;(1):CD001561.

9. Andermann A; CLEAR Collaboration. Taking action on the social determinants of health in clinical practice: a framework for health professionals. CMAJ. 2016 Dec 6;188(17-18):E474-E483. doi: 10.1503/cmaj.160177. Epub 2016 Aug 8. PMID: 27503870; PMCID: PMC5135524.

10. Measuring the level and determinants of health system efficiency in Canada. Ottawa: Canadian Institute for Health Information (CIHI); 2014. Available: https://secure.cihi.ca/free_products/HSE_TechnicalReport_EN

11. Braveman P, Gottlieb L. The social determinants of health: it's time to consider the causes of the causes. Public Health Rep. 2014 Jan-Feb;129 Suppl 2(Suppl 2):19-31. doi: 10.1177/00333549141291S206. PMID: 24385661; PMCID: PMC3863696.