Nearly 20% of Female Veterans suffer from Lifelong Eating Disorders
Submitting a disability claim to the Veterans Administration (VA) can be overwhelming for Veterans, especially those suffering from concurrent mental health and eating disorders. Depending on how the Veteran feels about their individual military experience and the treatment they received through the medical separation process can be a good indicator of how much support they will need to complete the process.
One way providers can go a step beyond to support them through this process is to write a Letter of Support the patient can include with their claim. Since these letters are not standardized, they can be written with less formality than your typical medical and psych evaluations. This allows providers to further elaborate on the patient's experience, discuss the etiology of their illnesses, and provide recommendations to the VA's evaluation board. 
The downside to the informality of a Letter of Support is that since there is no guidance on what should be included in them, many medical professionals get stuck in the writing process. I know I did, as after countless hours scouring the internet for clues. Therefore, I would like to share a Sample Letter of Support I wrote for a patient seeking an increase in their disability rating. I hope providers can use this sample letter as a reference to help guide them through the letter-writing process for their Veteran patients.
[Your Practice's Header Here]
Date:
VA Claim #:
Veteran's SSN:
To Whom It May Concern,
Introduction


My name is [Name, followed by a list of credentials] (State #). I hold a [bachelor's degree in…] and a [higher level degree(s) in…]. [Describe your qualifications or work activity relevant to the condition(s) of the person your letter of support is for]. Example: I serve as a national continuing education provider, speaker, and published author, specializing in the identification, treatment, and recovery from concurrent psychological and metabolic health disorders. I have an active clinical partnership or current membership with the [List relevant associations (AMA, APA, ACA, etc.) you are a member of or participate with].
I am writing in support of [Full Name]'s [appeal/request] for Total Disability based on Individual Unemployability, in this case, an adjustment from [%] to [%] based on the worsening of his / her service-connected disability conditions, associated health issues that have surfaced, and the ongoing risk of further his / her deterioration.
Since his / her medical separation in [Year], [Names]'s mental health and well-being continue to be severely impacted during marked stress when the frequency, duration, and intensity of his / her symptoms escalate to a debilitating level. Therefore, his / her total disability rating should be based on concurrent major depressive disorder recurrent without psychotic features (F32.2), general anxiety disorder (F41.1), bulimia nervosa (F50.2), attention deficit disorder (F90.9), and a GAF score of [#].
Clinical Overview of Eating Disorders and Co-Occurring Mental Health Disorders
Eating disorders (ED) are serious mental illnesses characterized by disturbances in behaviors, thoughts, and feelings towards body weight and shape, and/or food and eating, that substantially impact the well-being and quality of life of the person experiencing the eating disorder [1]. The effects of malnutrition, binge eating, and purging can affect every organ system in the body [2]. Notably, the lifetime burdens and psychosocial impairments associated with an ED can be substantial because these illnesses can persist for decades [3, 4]. Most people suffering from bulimia nervosa (BN) and anxiety or depression experience symptoms of the psychological condition before the onset of the ED. It is well established that there are more significant functional impairments and mortality rates for those with comorbid mental and physical health illnesses [4] and that EDs frequently co-occur with other psychiatric disorders, particularly depression, anxiety, attention deficit disorder, post-traumatic stress disorder, and more [4].
A comparison of the three most prevalent DSM-5 ED diagnoses indicates that the long-term effects are significantly worse for individuals diagnosed with bulimia nervosa [3]. Data from the National Comorbidity Survey Replication exploring the lifetime co-morbidity of EDs with other core disorders among US Adults reported that of the three prevalent eating disorders, BN has the highest comorbidity with depression, anxiety, mood, impulse (ADHD), and other disorders [3].
Over 40% of individuals diagnosed with BN experience severe impairment, and 33% report attempting suicide. The prognosis of BN is considered to be poor. Only 50% of individuals diagnosed with it will go on to recover. 30% will have cycles of partial recovery and relapse, and 20 % of individuals diagnosed with bulimia nervosa will suffer from a lifelong diagnosis that never meets the criteria for remission. For individuals concurrently suffering from major depressive disorder and bulimia nervosa, this / here is a 14.39 increased adjusted risk factor for suicide attempts compared with those suffering from BN alone (5.0) [6].
Members of the U.S. military experience eating disorders at comparable rates to civilians [7]. According to the National Eating Disorders Association, a survey of 3,000 women in the military found that over 60% of respondents had an eating disorder. Within the Veteran population, research indicates that EDs are prevalent and affect as many as 19% of female veterans [8]. Female soldiers are six times more likely to be diagnosed with bulimia nervosa than women in the general population. Similarly, when other trauma or psychological factors present, such as MDD, 33% of overweight/obese veterans report engaging in "making weight" disordered eating behaviors during active military service [9].
Discussion – [Appeal/Request] to Increase Benefits to [%]
In 2021,  [Name] was referred to me for mental health counseling by [Base Hospital, Location] by his / her physician, [Physician Name], who was highly concerned for his / her mental and physical well-being and the possibility of an increased risk for self-harm.
Over the [Duration of Treatment] of [Frequency of Visits] counseling with [Name], I personally reviewed his / her medical and mental health history, including (unsuccessful) inpatient treatment for bulimia nervosa at [Treatment Facility Name and Location].
[Name]'s service medical records indicate that while on active duty, [Name] was diagnosed with the above-referenced psychiatric disorders when he / she returned to his / her home base [Base Name and Location] after his / her deployed attachments to [Base Name and Location].
While treating [Name], I was afforded numerous opportunities to discuss in-service events and policies pertaining to the [Branch of Services]'s bi-annual Physical Readiness Test (PRT). Including the normalization of sharing extreme weight loss tips and tricks openly amongst service members in the weeks leading up to the PRT. During [Name]'s time, the PRT consisted of two parts; a weigh-in and a three-part Physical Fitness Assessment (PFA). To pass the PRT, service members must pass both parts. A failure would result in [Name] being put on a probation period where he / she would be required to participate in weekly weigh-ins and attend mandatory physical training sessions three times a week until the next PRT. If [Name] were to fail the PRT a second time, he / she would be deemed "unfit for duty" and face involuntary separation. Despite [Name]'s ability to score within the "Excellent to Outstanding" range on all three parts of his / her PFA, [Name] struggled with maintaining the [Branch of Service]'s weight standards. Even if [Name] were to pass the weigh-in portion of the PRT the second time, the first PRT failure is still noted in his / her permanent record carrying a stigma that makes advancement extraordinarily difficult for years to come.
This pervasive fear of stigma, loss of advancement opportunities, and, even worse, involuntary separation, on top of the day-to-day stressors of active duty, is what eventually led to [Name]'s binge-purge behaviors of eating. As this feeding pattern began to take hold, he / she experienced increased anxiety and panic attacks directly related to the ongoing pressure from within the workplace to maintain a healthy weight. Ultimately as attempts to lose weight became frantic and extreme, [Name] met all the diagnostic criteria for a diagnosis of bulimia nervosa (BN), in addition to depression and anxiety disorders.
While some recover from mental health disorders, [Name] has not. his / her concurrent diagnoses have persisted without remission for more than [Duration of Symptoms], and his / her GAF score is [#]. [Name] has suffered significantly. his / her mental health disorders and conditions have been unrelenting and continue to detrimentally affect his / her psychological and physical ability to function in critical life-sustaining areas: the workplace, social settings, and activities outside his / her home.
[Name]'s medical service record indicated that he / she had begun withdrawing from his / her friends and family while making extreme efforts to avoid situations where food or discussions of his / her appearance, health, or wellness might arise [#months/years] before his / her medical separation. Although [Name]'s BN diagnosis initiated the medical board evaluation process, [Name] was not awarded a disability rating for his / her ED. 
We cannot be sure that if  [Name] had received a congruent disability rating for his / her ED diagnosis [x] years ago, he / she would be fully recovered. However, having worked with [Name] over the years, I believe if he /she had received a rating under the ED criterion, it would have given [Name] access to the VA's specialty care resources for eating disorders he / she would have greatly benefited from. 
Instead, the [Branch of Service] transitioned [Name] out of the military ill-equipped to transition back into civilian life in a healthy way or with the tools and support systems in place to help him / her manage their co-occurring symptoms or how to navigate stigma and discrimination within healthcare, workplace, and social settings. As a result, [Name] has spent the last [#] years struggling to find the long-term stability needed to make headway in recovery. The best way to describe [Name] 's life might be nearly non-functional agoraphobia which has significantly worsened over the time I have known him / her due to the combination of MDD and BN. 
In [Year], desperate for change and hoping to escape from unrelenting social and workplace hostility due to his / her weight, [Name] moved from [Location]to be closer to his / her family in [Location]. Despite his / her hopes, [Name] has been unable to achieve stability and has failed to reconnect with social supports, leading to worsening his / her depression, anxiety, and bulimia nervosa symptoms. Additionally, [Name]'s relocation forced him / her to re-establish medical and psychiatric care in [Location]. [Name of Insurer] was not able to assign [Name] with a general practitioner for [#] weeks/months, and as of today's date, [Name] has been told it will be another [#] weeks/months to see a psychiatrist. 
My summary of these visits to establish care: The hostile experiences [Name] has related from disinterested or dismissive providers have been demeaning, traumatic, and exacerbated every pre-existing condition, resulting in the escalation of his / her depression and increased frequency and severity of bulimia symptoms and behaviors.
Summary and Recommendation
It is my professional opinion that it is more likely than not that [Name]'s diagnosis of bulimia nervosa and his / her inability to work is a direct result of his / her active duty military service time while in the United States [Branch of Service].
Therefore, his / her total disability rating should be based on concurrent major depressive disorder recurrent without psychotic features (F32.2), general anxiety disorder (F41.1), bulimia nervosa (F50.2), attention deficit disorder (F90.9), and a GAF score of [#].
Sincerely,
[Signature]
Your Name and Credentials
State License #
Address:
Phone:
Confidential Fax:
Clinical References
1. American Psychiatric Association (2013) Diagnostic and Statistical Manual of Mental Disorders (5th ed.). Arlington, VA: American Psychiatric Publishing.
2. National Eating Disorders Association (2023). Common Health Consequences of Eating Disorders. Retrieved from: https://www.nationaleatingdisorders.org/health-consequences
3. Crone, C., Fochtmann, L. J., Attia, E., Boland, R., Escobar, J., Fornari, V., … & Medicus, J. (2023). The American Psychiatric Association practice guideline for the treatment of patients with eating disorders. American Journal of Psychiatry, 180(2), 167-171.
4. Udo T, Grilo CM. (2018). Prevalence and Correlates of DSM-5-Defined Eating Disorders in a Nationally Representative Sample of U.S. Adults. Biol Psychiatry. 2018 Sep 1;84(5):345-354. doi: 10.1016/j.biopsych.2018.03.014. Epub 2018 Apr 17. PMID: 29859631; PMCID: PMC6097933.
5. Kessler, R. C., Berglund, P., Chiu, W. T., Demler, O., Heeringa, S., Hiripi, E., Jin, R., Pennell, B. E., Walters, E. E., Zaslavsky, A., & Zheng, H. (2004). The US National Comorbidity Survey Replication (NCS-R): design and field procedures. International journal of methods in psychiatric research, 13(2), 69–92. https://doi.org/10.1002/mpr.167
6. Udo, T., Bitley, S. & Grilo, C.M. Suicide attempts in US adults with lifetime DSM-5 eating disorders. BMC Med 17, 120 (2019). https://doi.org/10.1186/s12916-019-1352-3
7. Bartlett, B. A., & Mitchell, K. S. (2015). Eating disorders in military and veteran men and women: A systematic review. The International journal of eating disorders, 48(8), 1057–1069. https://doi.org/10.1002/eat.22454
8. Hardin, S., Vogt, D., Smith, B. N., Kehle-Forbes, S., Masheb, R., Iverson, K. M., & Mitchell, K. (2022). Male and Female Veterans' Preferences for Eating Disorders Screening. Journal of general internal medicine, 37(Suppl 3), 819–822. https://doi.org/10.1007/s11606-022-07571-
9. Breland, J. Y., Donalson, R., Li, Y., Hebenstreit, C. L., Goldstein, L. A., & Maguen, S. (2018). Military sexual trauma is associated with eating disorders, while combat exposure is not. Psychological Trauma: Theory, Research, Practice, and Policy, 10(3), 276.
Tables
1. Clinical Impairment in Psychosocial Functioning Associated with Disordered Eating (% by DSM-5 Eating Criteria) [3]
2. [4]. Lifetime Co-morbidity of Eating Disorders with Other Core Disorders Among U.S. Adults.
WE HOPE YOU'VE ENJOYED THIS ARTICLE!
The BreakThrough! team can help you and your clients address the emotional and psychological reasons why they eat the way they do. Our structured programs are designed to be easy to implement, facilitate, and customize to fit your organization's needs. To find out more, please feel free to contact us.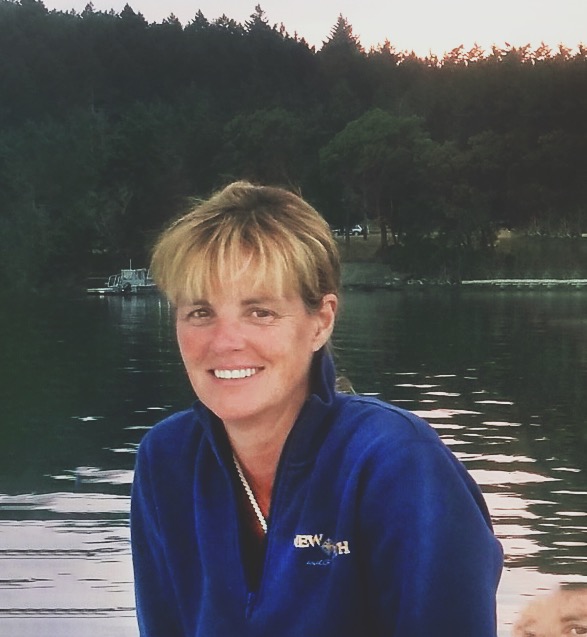 About the Author & Founder of BreakThrough!
Heather Hamilton PhD, LMHC, NCC, DCC
Dr. Hamilton is a clinical psychologist who created BreakThrough! as a dedication to the memory of loved ones who left us too soon. This program draws its inspiration and hope from clinical research and program participants. It represents the gift of heartfelt stories, insights, humor, hope and encouragement!