How Can I Reverse Onset of Type 2 Diabetes
"My Doctor told me I'm pre-diabetic. I'm feeling depressed and really anxious." Many clients reach out to the BreakThrough! program concerned they have to start the medication to manage the onset of type 2 (T2) diabetes. They're scared. Often, they share the sadness of losing parents or relatives from complications of diabetes, cardiovascular disease, liver and kidney problems, and obesity. If this is your story, please keep reading! There is hope and for many, Type II diabetes can be managed into remission.
Managing a severe illness of this nature is more than diet! It's well known that depression and other moods such as anxiety are bi-directional with regard to weight gain and illnesses. Bi-directional means that depression can lead to weight gain; weight gain can lead to depression. When we integrate medical with mental health care, we address the underlying reasons that lead to the development of emotional eating, weight gain, and the onset of obesity and T2 diabetes.
Current Facts About Type 2 Diabetes
Diabetes is America's most pervasive chronic health condition, impacting more than 30 million adults. Type 2 diabetes accounts for 95% of diabetes-related illnesses. 84 million adults and adolescents exhibit common risk factors for Type 2 diabetes, such as obesity and hypertension, although 90% are unaware [1]. The incidence of Type 2 diabetes is 50% higher among African Americans and Hispanics compared to non-Hispanic whites [2] and those with Type 2 diabetes at higher risk of stroke, blindness, kidney disease, and loss of toes, feet, or legs [3]. Direct medical costs associated with Type 2 diabetes are significant and increasing: depending on sex and age, costs range from $54,700 to $130,800 per individual over the course of their lifetime 230% higher than costs for non-diabetics [4]. The increased prevalence of Type 2 diabetes is attributable to several major factors:
Changing workplace settings: A 2015 study of workers who spend 8-12 hours at desk jobs found they had a 91% higher likelihood of developing Type 2 diabetes [5].
Changes in American demographics: We're getting older and for three decades we've spent more on fast food than healthier options [6].
Healthcare system bias toward medication: Prescribing drugs to treat medical problems, rather than exploring alternatives, is seen as a safe, efficient way to treat medical problems. For Type 2 diabetics, prescription use has become a mainstay of treatment: 76.2% of office visits result in a prescription [7].
Confusion about healthy food choices: Most Americans are confused about what constitutes a healthy food choice [8]. Information about what foods to eat and what foods to avoid, and the role of carbohydrates is inconsistent. Trying to discriminate between saturated and unsaturated fats, genetically modified and organic foods [9] and food packaging labels such as "multi-grain" or "whole grain" presents more confusion than clarity.
Let's Talk About Hope
A medical practice in England discovered that over a 30 year period there was an 800% increase in the prevalence of Type 2 diabetes (1987 – 2017). To address this problem, they began a study where participants opted to follow a lower carbohydrate diet (LCD) for an average of 23 months. For those who had Type 2 diabetes, there was a 46% rate of remission. For those at the pre-diabetic phase (HbA1c 42 to 48 mmol/mol), a 93% rate of remission was achieved! This was an informal blended approach. Aside from the LCD nutrition guidance, participants were provided with regular follow-up appointments and evening support groups led by a psychologist, as well as family education on nutrition and meal preparation.
Integrated Weight Management & BreakThrough!
On this site, you'll find great articles that relate to the BreakThrough! course text and workbook. The course and materials are nationally endorsed by the American Counseling Association, NBCC, & NADAAC and used to train mental health professionals to work with mood disorders (depression, anxiety, trauma, and more) that contribute to emotional eating and weight gain. The BreakThrough! coursebook is educational, engaging (even humorous), and easy to work through.
The text as well as the course learning management system, are designed to work as a standalone resource, or in conjunction with employee wellness programs, therapy, coaching, medical practitioners, and group settings.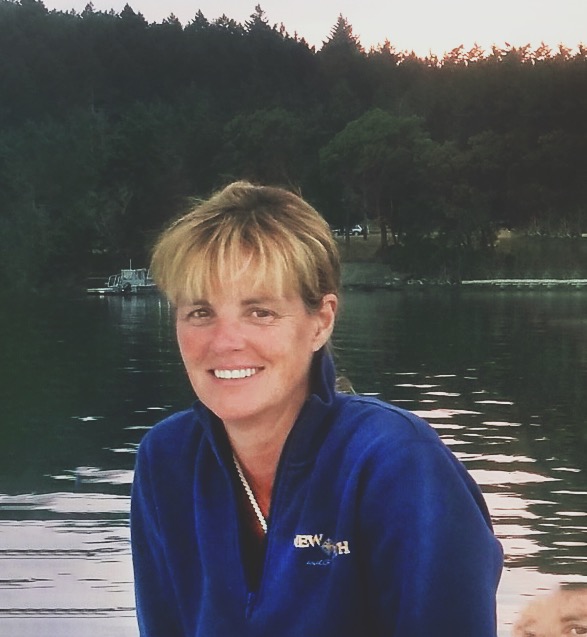 About the Author & Founder of BreakThrough!
Heather Hamilton PhD, LMHC, NCC, DCC
Dr. Hamilton is a women's health psychologist who created BreakThrough! as a dedication to the memory of loved ones who left us too soon. This program draws its inspiration and hope from clinical research and program participants. It represents the gift of heartfelt stories, insights, humor, hope and encouragement!
1. National Diabetes Statistics Report (2017) Centers for Disease Control and Prevention. USA. https://www.cdc.gov/diabetes/data/statistics-report/index.html
2.  3, 4   American Diabetes Association (2013). "Economic costs of diabetes in the U.S. in 2012. Diabetes Care." 36: 1033-1046. https://diabetesjournals.org/care/article/36/6/1797/33040/Economic-costs-of-diabetes-in-the-U-S-in-2012
6. "Health Risks of an Inactive Lifestyle" (2017) "Sedentary Lifestyle is Dangerous to Your Health." NCHPAD (National Center on Health, Physical Activity and Disability), MedlinePlus U.S. National Library of Medicine. https://www.nchpad.org/88/661/Diabetes
7. International Food Information Council (2017) Food & Health Survey. https://foodinsight.org/2017-food-and-health-survey-a-healthy-perspective-understanding-american-food-values/
8. Vijan Sandeep (2015) "Type 2 Diabetes." Annals of Internal Medicine. https://www.acpjournals.org/doi/abs/10.7326/AITC201503030
9. Chohn V, Caumont A (2017) 10 Demographic Trends that are Shaping the U.S. and the World. Pew Research Center. https://www.pewresearch.org/fact-tank/2016/03/31/10-demographic-trends-that-are-shaping-the-u-s-and-the-world/
10. Koller CF, Khullar D (2017) "Primary Care Spending Rate – A Lever for Encouraging Investment in Primary Care." N Engl J Med 18: 1709-1711. https://pubmed.ncbi.nlm.nih.gov/29091564/
11. The Cost and Impact of Type 2 Diabetes (2020). https://www.gavinpublishers.com/article/view/the-cost-and-impact-of-type-2-diabetes-policy-recommendations-for-a-growing-public-health-epidemic
12. Hajira Dambha-Miller, Alexander Day, Ann Louise Kinmonth, Simon J Griffin, Primary care experience and remission of type 2 diabetes: a population-based prospective cohort study, Family Practice, Volume 38, Issue 2, April 2021, Pages 140–145 doi.org/10.1093/fampra/cmaa086 https://academic.oup.com/fampra/article/38/2/140/5904798