Is there a Behavioral Connection between Happy Relationships and Obesity?
Our association with food and environment (neural pathways of preferences) begins at birth and continues to develop with exposure and reinforcement. Growing up we may recall that Wednesday night was casserole with green beans (fed to the dog), or that Fridays were usually burgers with mac and cheese. We associate a significant part of our life memories, and experiences with people, food, and beverage. Furthermore, it's not uncommon to think about or plan where we want to go based on the availability of food or alcohol. Mai-tai's at sunset Movie theaters are associated with popcorn, candy, and soda; ballgames with beer and brats; a picnic with wine and cheese. We may even return to a favorite place (or country) simply because of the food.
"We eat in the good times"
"We eat in the bad times"
Sounds like lyrics to a really old song right? A lot's already been written on the topic of dysfunctional relationship dynamics and negative health outcomes. It's established that sustained relationship (dis) stress, anxiety, depression, trauma and emotional instability will in time, affect our physical health and sense of well-being. Less however is written about the development of obesity within relationships that are healthy and free of significant stress or conflict. Yet, it's clear, from the escalating rates of adult obesity, that even for happy couples, there are relationship dynamics that contribute to unhealthy eating and weight gain.
Enabling in Relationships Undermines Healthy Eating
In happy relationships, "enabling" is the relationship behavior that can quickly undermine the best efforts at healthy eating. We may be perfectly content making a protein shake for breakfast until our partner talks about picking up cinnamon rolls from the farmer's market. We get the surge of anticipatory dopamine, our partner is flirting, serotonin is elevated, and it's game on! Emotional eating isn't always a coping mechanism to alter negative mood states. Sometimes we're already feeling good, and chase feeling even better. When we're feeling good, our defense mechanisms and our need for "behavioral resistance" have taken a nap.
Some of the relationship behaviors that sustain long-term relationships are those of support, tenacity, tenderness, acceptance, generosity, conscientiousness, warmth, nurturing, and more. Couples who have persevered generally want the best for one another. It's easy to see then, how we can shift from wanting our partner to feel appreciated to enabling subconscious "reward-seeking" behaviors that can sabotage or undermine health and wellness goals.
There are countless examples of enabling behaviors we engage in to put ourselves or others at ease. Sometimes, enabling others is a way we subconsciously process our own "stuff" but in the end, enabling behaviors are detrimental to both parties. This is particularly true when considering how thought patterns, defense mechanisms, and biases influence our eating behaviors. If you suddenly crave freshly baked peanut butter cookies, do you ask your partner or children if they want some and then bake them? If you're tired and your partner suggests eating out, are you more likely to do so knowing it's unlikely you'll stick to healthy choices?
With some concerted effort, it's fairly easy to make "home" a safe eating environment. Where couples tend to tread dangerous ground is outside the home; restaurants, work or school related functions, family gatherings, community gatherings, and most certainly while on vacation.
Throughout the BreakThrough! programs, one of our "go-to" solutions is to introduce reflective questions to help challenge impulsive enabling.
WE HOPE YOU'VE ENJOYED THIS ARTICLE!
The BreakThrough! team can help you and your clients address the emotional and psychological reasons why they eat the way they do. Our structured programs are designed to be easy to implement, facilitate, and customize to fit your organization's needs. To find out more, please feel free to contact us.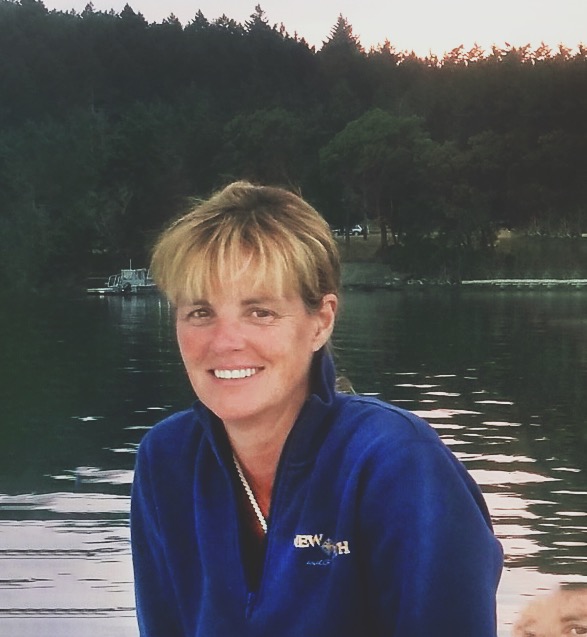 About the Author & Founder of BreakThrough!
Heather Hamilton PhD, LMHC, NCC, DCC
Dr. Hamilton is a clinical psychologist who created BreakThrough! as a dedication to the memory of loved ones who left us too soon. This program draws its inspiration and hope from clinical research and program participants. It represents the gift of heartfelt stories, insights, humor, hope and encouragement!